Available on Amazon
"…there is enough action, including a few surprises—plus baking—to maintain a steady momentum. The breezy book concludes with a collection of unique recipes. An engaging cozy best enjoyed with a plate of cookies." – Kirkus Reviews
"You are going to love this delicious new cozy mystery! Kim Davis pens characters who come to life and a story you won't want to put down, not to mention recipes that will make your mouth water. Don't miss this scrumptious treat! – Paige Shelton, New York Times Bestselling author of the Farmers' Market, Country Cooking School, Dangerous Type, Scottish Bookshop mysteries, and Alaska Wild suspense series.
"Sparkling prose, a deliciously twisty plot, and a colorful cast of characters make this debut cozy a surefire winner!" – Linda Reilly, author of the Cat Lady Mysteries and Deep Fried Mysteries
"If you love cozy mysteries, murder stories, and a great plot, then Sprinkles of Suspicion is a must-read." – Trudi LoPreto, Readers' Favorite
"...Davis deftly keeps readers as up in the air as Kathryn throughout this well-crafted tale.
An impressive thriller by an author worth following."
– Kirkus Reviews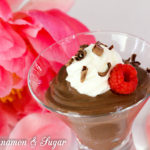 An invitation to join.
To keep up to date on new releases and other news, subscribe to my newsletter.