With only two weeks left to finalize the arrangements for the nuptial ceremony and reception for Emory Martinez's best friend, Brad, and a Thanksgiving feast to plan, she has enough to keep her busy. But when Emory and Brad stumble across the body of his former stalker, with a wedding gift marble muddler lying next to the body, it soon becomes apparent someone is intent on framing the groom before vows can be exchanged.
How did the victim locate Brad, and how did she end up being murdered at the scene of the impending nuptials? Was someone so desperate to stop the wedding that they'd resort to murder? Or was she killed for revenge? As the countdown to the wedding speeds by, it'll take Emory and her family and friends pulling together to pick through the muddled clues to clear the groom's name.
Includes recipes.
Praise for Kim Davis' books
"…there is enough action, including a few surprises—plus baking—to maintain a steady momentum. The breezy book concludes with a collection of unique recipes. An engaging cozy best enjoyed with a plate of cookies." – Kirkus Reviews
"You are going to love this delicious new cozy mystery! Kim Davis pens characters who come to life and a story you won't want to put down, not to mention recipes that will make your mouth water. Don't miss this scrumptious treat! – Paige Shelton, New York Times Bestselling author of the Farmers' Market, Country Cooking School, Dangerous Type, Scottish Bookshop mysteries, and Alaska Wild suspense series.
"Sparkling prose, a deliciously twisty plot, and a colorful cast of characters make this debut cozy a surefire winner!" – Linda Reilly, author of the Cat Lady Mysteries and Deep Fried Mysteries
"The mystery, characters, and mouth-watering recipes will charm readers until the very end." –InD'tale Magazine, Crowned Heart Review
"If you love cozy mysteries, murder stories, and a great plot, then Sprinkles of Suspicion is a must-read." – Trudi LoPreto, Readers' Favorite
"...Davis deftly keeps readers as up in the air as Kathryn throughout this well-crafted tale. An impressive thriller by an author worth following." – Kirkus Reviews
"Kim Davis is an awesome storyteller and her books are amazing treats that should not be missed!" ~Escape With Dollycas Into A Good Book
Kim's writing style is very entertaining, descriptive, and with dialogue that solicited lots of emotions. The murder investigations requires "all hands on deck," with Emory having to deflect accusations, navigate roadblocks of lies and secrets, weed through untrustworthy persons of interest, and recover from perilous predicaments. But, Kim always adds those personal stories beyond the cozy mystery with a bit of romance, a bit of friendship, and a lot of cupcakes and cookie talk. ~Kathleen Costa, Kings River Life Magazine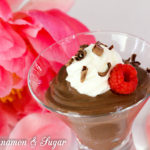 An invitation to join.
To keep up to date on new releases and other news, subscribe to my newsletter.