Available now on Amazon
Cupcake caterer Emory Martinez is hosting a Halloween bash alongside her octogenarian employer, Tillie. With guests dressed in elaborate costumes, the band is rocking, the cocktails are flowing, and tempers are flaring when the hired Bavarian Barmaid tries to hook a rich, hapless husband. Except one of her targets happens to be Emory's brother-in-law, which bodes ill for his pregnant wife. When Emory tracks down the distraught barmaid, instead of finding the young woman in tears, she finds her dead. Can she explain to the new detective on the scene why the Bavarian Barmaid was murdered in Emory's bathtub with Emory's Poison Apple Cake Pops stuffed into her mouth?
With an angry pregnant sister to contend with, she promises to clear her brother-in-law's name. As Emory starts asking questions and tracking down the identity of the costumed guests, she finds reasons to suspect her brother-in-law has been hiding a guilty secret. Her search leads her to a web of blackmail and betrayal amongst the posh setting of the local country club crowd. Can Emory sift through the lies she's being told and find the killer? She'll need to step up her investigation before another victim is sent to the great pumpkin patch in the sky.
Includes spooky Halloween recipes!
Available on Amazon
"…there is enough action, including a few surprises—plus baking—to maintain a steady momentum. The breezy book concludes with a collection of unique recipes. An engaging cozy best enjoyed with a plate of cookies." – Kirkus Reviews
"You are going to love this delicious new cozy mystery! Kim Davis pens characters who come to life and a story you won't want to put down, not to mention recipes that will make your mouth water. Don't miss this scrumptious treat! – Paige Shelton, New York Times Bestselling author of the Farmers' Market, Country Cooking School, Dangerous Type, Scottish Bookshop mysteries, and Alaska Wild suspense series.
"Sparkling prose, a deliciously twisty plot, and a colorful cast of characters make this debut cozy a surefire winner!" – Linda Reilly, author of the Cat Lady Mysteries and Deep Fried Mysteries
"The mystery, characters, and mouth-watering recipes will charm readers until the very end." –InD'tale Magazine, Crowned Heart Review
"If you love cozy mysteries, murder stories, and a great plot, then Sprinkles of Suspicion is a must-read." – Trudi LoPreto, Readers' Favorite
"...Davis deftly keeps readers as up in the air as Kathryn throughout this well-crafted tale.
An impressive thriller by an author worth following."
– Kirkus Reviews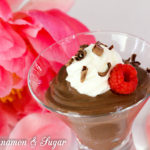 An invitation to join.
To keep up to date on new releases and other news, subscribe to my newsletter.