Recovering from a scandal that chased her from San Francisco, Carissa Carmichael struggles to find acceptance
in her small Southern California hometown as she opens her aromatherapy and reflexology shop.
When she finds a man murdered in her distilling room, Carissa becomes the main suspect,
especially when her fingerprints are found on the murder weapon. Despite her father's position as Oak Creek Valley's chief of police,
most townspeople assume she's guilty—including the new leading detective.
Refusing to run again, Carissa knows she must prove her innocence to save her shop and her family's reputation.
With suspects acting as slippery as the essential oils she distills, it's up to Carissa to apply pressure and sniff out the truth before it's too late.
Author Kim Davis creates a riveting and daunting
crime scene investigation that kept me guessing as to whodunnit the entire story!
- Linda Langford, Chatting About Cozies
Essentials of Murder is a fun debut. I already can't wait to go back
and visit my new friends again. Don't miss it.
- Mark Baker, Carstairs Considers
Davis proves once again that she knows how to write cozy mysteries.
- Kim Heniadis, Certified Aromatherapist
This book has all the qualities of a top notch cozy mystery.
- Karen Kenyon, Goodreads Reviewer

Available on Amazon
Framed and Frosted, the third book in the Cupcake Catering Mystery series, finds cupcake caterer, Emory Martinez, working at a Laguna Beach society Fourth of July soiree, with her sister and their new employee, Sal. With a host that seems intent on accosting both catering employees and guests alike, things go from bad to worse when he accuses Sal of murdering his long-dead son.
As the crescendo of exploding fireworks overhead becomes the backdrop for cupcakes and champagne, a deadly murder occurs. Can Sal and Emory explain why the cupcake the host ate, after shoving a trayful of buttercream frosted cupcakes onto Sal, resulted in his death? Or will the guests and detective alike believe that Sal is a murderer? Emory and her octogenarian employer, Tillie, whip into action to find out who framed Sal after being frosted by the victim.
Includes recipes!
Praise for Framed and Frosted
This Is A Must-Read Mystery! Framed and Frosted
 receives my Paradise Rating and will be on my Best Read of 2021 list! Kim Davis is an awesome storyteller and her books are amazing treats that should not be missed! – Lori Caswell, Escape With Dollycas Into a Good Book
Chock full of cozy elements that I love… The plot is top-notch and features family secrets and betrayals, prejudice, embezzlement, and mysterious murders for readers to mull over. – Linda Langford, Chatting About Cozies 
This book (and the other books in the series) are examples of what makes a great cozy mystery. …filled with emotion and twists and kept me entertained and guessing. – Karen Kenyon, Reviewer
I've enjoyed all the books in the series because of the way Davis can write about food and desserts and make them so tempting. And her characters are just as detailed and delightful. Mix in a rich, society set and you are in for a fantastic read. – Kim Heniadis, Reviewer
I think cozy mystery lovers will be very entertained by Framed and Frosted. It's got all of the elements of a great cozy: great characters, a gorgeous setting, humorous dialogue, and a mystery that'll keep you guessing. – Christy's Cozy Corners
…I highly highly highly recommend this book to anyone who loves a good cozy and it comes just in time for the summer holidays! What a treat! – Sarah Woodhouse, Reviewer
The characters are excellent as always and I love that they do seem to continue to be growing and developing. The cupcakes and other treats sounded delicious (as always) and I love that recipes are included. – Mallory, Reviewer

Available now on Amazon
. . . let me tell you when the killer was revealed the word surprised doesn't cover it! Blown away! Astonished! Thunderstruck! And this is not the first time Kim Davis has done this to me! Dang! she is an incredible storyteller!!
~Escape With Dollycas Into A Good Book
With loads of family drama, charismatic and genuine characters, and a delectable mystery (or two) to solve, Cake Popped Off! is a wonderful cozy mystery with a Halloween theme.
~Diane Reviews Books
What a great Cozy read! I have to say this one gets my vote for favorite of the year (so far the years not over yet!) and will be featured on my fav's list.
~My Reading Journeys
This is the second cozy I've read recently that floored me when the killer was revealed. Normally I have a clue as to who might be guilty but in this case? Nada, zip, zilch, nothing.
~StoreyBook Reviews
The characters are well developed and well rounded. I really enjoy the relationship between Emory and Tillie. Although they have not known each very long, they have become very close.
~MJB Reviewers
Great characters, a layered plot, and an engaging writing style combine with all the traditional elements of a cozy – plus the added bonus of delicious baked goods!
~Reading Is My SuperPower
Cake Popped Off by Kim Davis is an intriguing book about a wealthy family that has hit a bit of a rough patch with bodies being found near them…I am giving this book five stars and recommending it to all culinary cozy mystery readers out there.
~Baroness' Book Trove
With characters you can relate to, situations that bring about all sorts of emotions, yummy food, and keep you guessing mystery you won't be able to put this cozy down. Makes for a fantastically fun read. I totally loved it so I give it 5/5 stars.
~Books a Plenty Book Reviews
I believe that the Cupcake Catering Mystery Series is going to become one of my favorites. With its gorgeous setting, heavenly cupcakes, baffling mysteries, and entertaining characters, you'll love this cozy mystery book and series too!
~Christy's Cozy Corners
Cake Popped Off! is an entertaining and fast-paced cozy whodunit tale that has enough quirky characters, witty banter and humor, romance, family secrets and drama, danger, and intriguing twists and turns.
~Jersey Girl Book Reviews
I found the character growth and the relationship growth to be fantastic, and I hope to see that continue in future books in the series.
~Carstairs Considers….
Available on Amazon
"…there is enough action, including a few surprises—plus baking—to maintain a steady momentum. The breezy book concludes with a collection of unique recipes. An engaging cozy best enjoyed with a plate of cookies." – Kirkus Reviews
"You are going to love this delicious new cozy mystery! Kim Davis pens characters who come to life and a story you won't want to put down, not to mention recipes that will make your mouth water. Don't miss this scrumptious treat! – Paige Shelton, New York Times Bestselling author of the Farmers' Market, Country Cooking School, Dangerous Type, Scottish Bookshop mysteries, and Alaska Wild suspense series.
"Sparkling prose, a deliciously twisty plot, and a colorful cast of characters make this debut cozy a surefire winner!" – Linda Reilly, author of the Cat Lady Mysteries and Deep Fried Mysteries
"The mystery, characters, and mouth-watering recipes will charm readers until the very end." –InD'tale Magazine, Crowned Heart Review
"If you love cozy mysteries, murder stories, and a great plot, then Sprinkles of Suspicion is a must-read." – Trudi LoPreto, Readers' Favorite
"...Davis deftly keeps readers as up in the air as Kathryn throughout this well-crafted tale.
An impressive thriller by an author worth following."
– Kirkus Reviews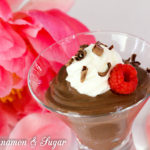 An invitation to join.
To keep up to date on new releases and other news, subscribe to my newsletter.